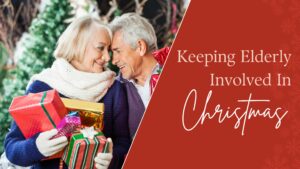 Christmas is a beautiful holiday that everyone should be involved in! It can be hard to ensure that our older loved ones are active in Christmas traditions and enjoying all the fun. There are many fun things to enjoy around Christmas time and no one should feel left out. Many memories are created during Christmas and everyone should have their loved ones with them at this time. It's important to remember that your time and attention are the best gifts to give your loved ones, but a little bit of merriment certainly helps!
The first tip for today is before deciding anything, make sure to talk to your loved ones first. It's important to ask what your loved ones' plans are. If there are multiple children (aka multiple siblings), parents especially may have made plans already. They may also be concerned about needing help with personal care or being a burden so that may be a conversation you need to have. You should also be aware that anyone who has Alzheimer's or dementia may struggle with leaving their current environment. So some changes may need to be made to adjust for that.
The second tip for today is to have a routine. It doesn't need to be a solid routine with every hour planned out, but having a plan can really help with reducing the stress that may come from the holidays. Some great activities they may enjoy are simple crafts like a pine cone Christmas tree or making holiday cards. Many elderly also love music and while going out caroling may not be entirely realistic for some elderly, you can always sing carols together. Structuring out the day slightly like breakfast at 8 am, craft at 10 am, lunch at 12 pm, baking together at 2, dinner at 4, carols at 6, and then bed. That leaves a lot of time for spontaneity or change of plans while still having some structure.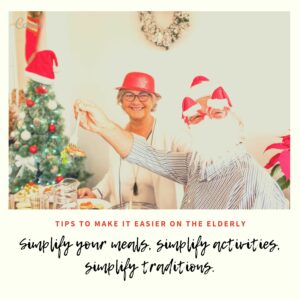 The third tip for today is to simplify. Simplify your meals, simplify activities, simplify traditions. Everyone has the traditions they love and enjoy around Christmas but some traditions are a little complicated and too hard for the elderly. Some meals may also be too hard to digest or chew. Activities can also be simplified so that not only can the elderly enjoy them but all ages can enjoy the activities together. Simplifying is important to make sure that everyone can participate and feel welcome.
The fourth tip is to remember that not everyone is able or wants to leave their assisted living facility or memory care on Christmas. While many senior communities and facilities have fun activities and great dinners it can be hard to feel like you're separate from your older loved ones, this may be the best thing for them. That doesn't mean you can't visit them! Many facilities ensure that families can visit on Christmas, even for a bit. But know that when your older loved ones stay in a facility that doesn't mean that you failed them, it means that you are taking their interests and needs to heart and that matters a lot.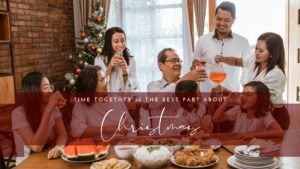 Christmas is a holiday that leaves a lot of people wondering what more they can do for their loved ones. We overstress (and overeat) and it leaves little time to actually be with our loved ones. But time together is the best part about Christmas. So if you are just visiting briefly with loved ones, or staying together, make sure that you take the time to really enjoy their company on Christmas. That's what matters most.
Check out our socials!
Resources
https://www.agingcare.com/articles/celebrating-holidays-with-elders-148187.htm
3 Tips for Celebrating Holidays with Seniors in Assisted Living
15 Fun Activities For The Elderly To Do On Christmas Holiday