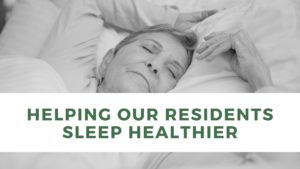 As we get older it can become more challenging to get a healthy night's sleep. Often our elderly have to resort to Melatonin pills or even sedatives to help them sleep through the night. A National Poll on Healthy Aging shows that 37% of our elderly take sleep aids regularly to sleep and 27% rely on prescription medication to sleep. Unfortunately, sleep medication can have negative side effects for our elderly, including memory issues. These drugs also don't provide long-term solutions to problems sleeping.
It's important we understand why it becomes more challenging to get a good night's sleep so that we can combat it and help our elderly sleep healthier.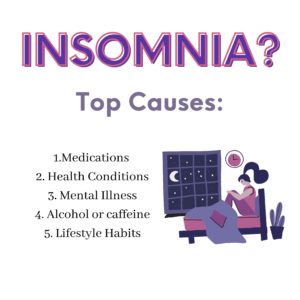 Some things that can increase insomnia in the elderly are:
Medications including those for high blood pressure
Health Conditions such as dementia, diabetes, or menopause
Mental Illness including depression or anxiety
Alcohol or caffeine especially when drunk before bedtime
Lifestyle Habits including excessive naps or lack of physical exercise
These things and other issues like them can affect the amount of sleep elders get so they no longer achieve the recommended 7-9 hours of sleep. If they are still feeling well-rested and energetic they may not need that exact amount of sleep, but aiming for that ideal is a good place to start. We also understand that wanting to go to bed earlier and wake up earlier are usually signs of aging and not a sign of a sleep problem! Daytime fatigue and light sleeping are also normal as we age. However, a lot of these bad sleep habits can be combated by a couple of lifestyle changes.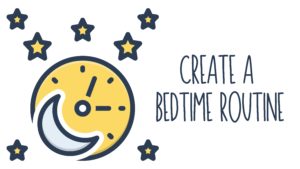 We recommend trying a couple of the following:
Create a bedtime routine that includes turning off electronics at least an hour before bed and introducing something like face-washing or a soothing warm bath before bed
Have a set bedtime and wake up at the same time each day, you should also avoid excessive napping as that can interfere with a healthy sleep
Exercise every day but try to keep it in the morning or at the very least not within the 3 hours before your bedtime, The Wildflower does allow you to bring in your own exercise equipment or we have a sit and workout video
Decrease caffeine and alcohol and other liquids before bedtime, a glass of water or milk is okay
Therapy can be a great resource to help you address the depression, anxiety, high stress, or even trauma that is keeping you up at night
These are only a couple of the options available to the elderly who are struggling with getting healthy sleep. While we recognize that each person has different needs and different problems that may be affecting their sleep, we hope that these recommendations are helpful in solving your loved one's sleeping struggles. We at The Wildflower are always ready to assist with these things to help our residents sleep through the night and feel better in the morning. We strive to help keep our staff healthy and comfortable and invite you to come in and Experience the Difference!
Resources:
https://healthblog.uofmhealth.org/wellness-prevention/8-tips-to-help-older-people-fall-and-stay-asleep
https://www.aplaceformom.com/caregiver-resources/articles/insomnia-and-sleep-aids
https://www.webmd.com/sleep-disorders/aging-affects-sleep
https://www.webmd.com/sleep-disorders/news/19991207/combating-sleep-problems-elderly