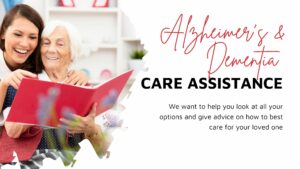 There are many difficulties that come with memory care and we want to help you with some advice on how best to care for your loved ones. There are many nuances to memory care and it can be hard to try and take care of their needs when it's hard to see your loved one struggling. There are also options to place your loved one in a memory care facility, stay at home, etc. We want to help you look at all your options and give advice on how to best care for your loved one.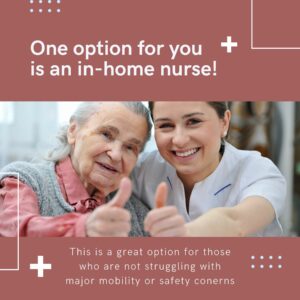 One of your first options is to hire an at-home nurse. This is a great first step for someone who is adjusting to their new diagnosis. They may be able to do many daily tasks on their own but need someone to come in daily to ensure medication is taken and various other needs are met. You may be unable to come in regularly to help them with these needs, whether because of distance or schedule conflicts. It's also advisable to walk through their home with them and the nurse to ensure any concern areas for falls or harm are removed. Some great items to help them at this stage would be a pill dispenser, an alert button (preferably one where they can have it on or close by at all times), and Tile stickers (to keep track of things like keys).
A second option is moving into their house or having them move into yours. This may be a more reasonable option for the older loved one who has mobility problems and is more at risk of wandering around if not supervised. This may feel intimidating at first and may be expensive. Some tools you might need are stair chairs, elderly-proof door locks, and plug-in sensor lights. But remember that you are not alone. There are many support groups for families who are caring for their older loved ones and it would benefit you to join one of them.
A third option, and the final option we'll be discussing today, is moving your loved one into a memory care facility. Some may look at the price tag of memory care facilities and think that it's not going to matter if they chose a smaller independent facility. Please take care as these facilities are not built to assist in the care of those who are struggling with Alzheimer's and Dementia. Often they do not have secure doors or yards and may have other hazards. They also do not often have 24/7 care or nurses who can administer medications. Assisted living facilities with memory care units are the best option if you need to place a loved one in a facility. These options are best for a variety of reasons. Visit our page on our memory care units to see if our facility is the right fit for you! We believe that the Bluebell is a great place for anyone, tour our memory care unit today!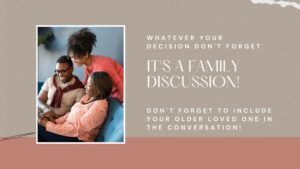 Alzheimer's and Dementia are difficult diseases to face and seeing someone you love struggle with it can be especially hard. Know that you are not alone and that everyone finds solutions at a different pace. Whatever you decide is best, please ensure you include your struggling loved one in the decision as best as you can. It's important to respect their personal space, body autonomy, and needs. If moving becomes necessary, don't forget to include as much as you can from their space that can really make their new place feel like home! Everyone regardless of age likes feeling safe and at home, so remember that in all decision-making.
Check out our socials!
Resources
https://www.aarp.org/caregiving/home-care/info-2019/safety-tips.html
https://www.alz.org/help-support/caregiving
https://www.alzheimers.gov/life-with-dementia/tips-caregivers
https://www.mayoclinic.org/healthy-lifestyle/caregivers/in-depth/alzheimers-caregiver/art-20047577
https://www.nia.nih.gov/health/alzheimers/caregiving
https://www.nia.nih.gov/health/getting-help-alzheimers-caregiving