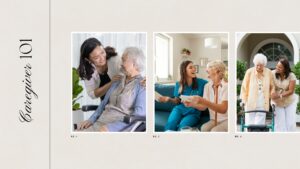 Caregivers are the backbone of any good assisted living or hospice. Caregivers are those who strive to provide quality assistance in daily tasks for those who struggle with this. Many are CNAs (Certified Nursing Assistants) but you don't have to be certified to begin working. In many facilities, you would be able to work on your CNA certification while working. While working you'll learn many valuable skills in caregiving. From helping with basic medical assistance and personal care to learning to prepare meals and being emotional support for an elderly loved one.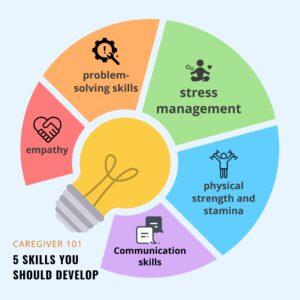 There are a few things to consider when working to become a caregiver. First, it's very important to consider your physical and mental health. Some physical requirements of the job include assisting in mobility, light housekeeping, meal preparation, and helping with personal care like hygiene. Some mental requirements are companionship, patience, and the quickness to forgive. These requirements can be hard on you, so it's important to develop skills like stress management, empathy, problem-solving skills, communication skills, and physical strength and stamina. There are various other skills, but these are some critical soft skills that will make you a fantastic caregiver.
The second thing to consider is where you want your career to go. There are a lot of opportunities for CNAs or if you go a step further and become an RN (Registered Nurse) or an LPN (Licensed Practical Nurse). CNAs can also go into fields relatively quickly Assisted living facilities are a fantastic opportunity and can become a great career choice, but you can also go into hospice, private care (like being a personal care nurse), hospital care, or become a paramedic or EMT, or more. Assisted living facilities are a fantastic first step for any CNA career or they can be a lifetime career opportunity. The Wildflower of Rigby Assisted Living is always looking for new CNAs so it would be a great start or a great career choice. You can fill out our application here.
Lastly, you will want to consider the people you care for. It is one of the most important parts of being a caregiver. You need to get to know them and what they need. It's important cause it can help you to spot any concerning behaviors that could be symptoms of things like depression or anxiety. Those you care for are very reliant on you and need you to be aware of their surroundings and needs. You need to build a relationship with them so they can trust you as you care for them. There are various reasons why someone may need care so it's critical to not make quick judgments and really get to know them.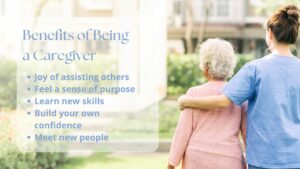 There is a lot to learn about being a caregiver and what you should prepare for. But most of all, there are great benefits to being a caregiver. You get to feel the joy of assisting others and building relationships with them. You get to feel a sense of purpose every day and you get to learn new skills. Caregiving can also help you build your own confidence and you get to meet new people and learn about their lives. There are so many amazing things about being a caregiver that you can work towards today.
Check out our socials!
Resources

https://www.aplaceformom.com/caregiver-resources/articles/caregiver-duties

https://www.vantagemobility.com/blog/caregiver-duties-responsibilities-home-care#:~:text=Assisting%20with%20personal%20care%3A%20bathing,appointment%20reminders%20and%20administering%20medicine