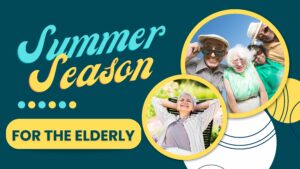 For so many summer is a season of welcome heat, blissful fun, and loud family and friend time. When people talk about summer it causes wistful smiles and brings up happy memories. But with all that fun in the sun, summer can still bring with it challenges and dangers. These can include heatstroke, possible water dangers, bugs, and broken air conditioners. It's important to make sure that in all the fun of summer, you don't forget safety. Elderly particularly can have a hard time with the things they need to be aware of for summer as they get older.
So many remember telling their kids to wear sunscreen and having to apply a burn cream after they ignore you. But when was the last time you wore sunscreen? When we age our skin becomes more fragile as skin cells become thinner, collagen and elastin are not produced as much, and blood cells in the dermis become thin. It's important to wear sunscreen every day, even if you think you're going to be inside most of the day. Most moisturizers now have at least a little sunscreen, but you can also purchase a face sunscreen (go for at least SPF 15 or higher) separately. Wearing a wide-brimmed hat outside is also a great idea to protect your face and neck.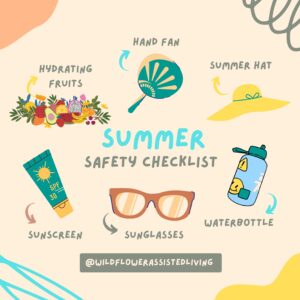 Another thing that not only can help your skin, but helps prevent other summer heat dangers is water! Water with electrolytes is great, but overall, having your doctor-recommended amount of water every day can keep you safe and help your skin. It's also advised to avoid alcohol and caffeinated beverages when directly in the summer heat as you age. These can dehydrate you while leaving you feeling full. Where many elderly are more susceptible to getting dehydrated quickly, it's important not to block your body's way of letting you know you are thirsty. A great way to also hydrate is to eat more hydrating foods. Fruits such as the classic summer watermelon, strawberries, and grapes are wonderful ways to stay hydrated beyond water.
Another thing to be aware of is your living space and medications. For example if you don't have air conditioning, you may want to ensure you have fans, limit use of the oven, keep blinds or curtains closed during the hottest part of the day, and open windows at night. If you need to go places, even if you don't think it's too far and want to walk, it's best to go at cool parts of the day or drive in an air-conditioned car. You should also dress for the weather by wearing lightweight, loose-fitting, and light-colored clothing. Medications can have serious side effects in hot weather, such as beta-blockers, which can cause heat syncope, so speak with your doctor if you are on new medications in hot weather.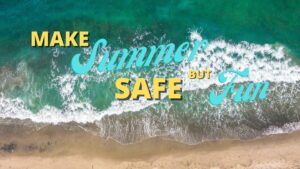 With all the guidelines that you may need to follow as you age, summer may feel less fun and more restricting. But it doesn't have to! There are so many fun activities that the elderly can still enjoy as they age. Of course, the classic fireworks show in July is still a viable option for many, but so is gardening, fishing, hiking, swimming, crafting, photography, picnics, and game nights. Many of these activities can be outside! They may need to be more careful of how long they're outside and how they prep to go outside, but that doesn't mean they can't ever go outside. So, make sure that you make summer safe and fun!
Check out our socials!
Resources
https://www.allseasons-homecare.com/June_2015/17_summer_tips_for_the_elderly.php
https://www.healthinaging.org/tools-and-tips/tip-sheet-hot-weather-safety-tips-older-adults
https://www.nia.nih.gov/health/hot-weather-safety-older-adults#risk