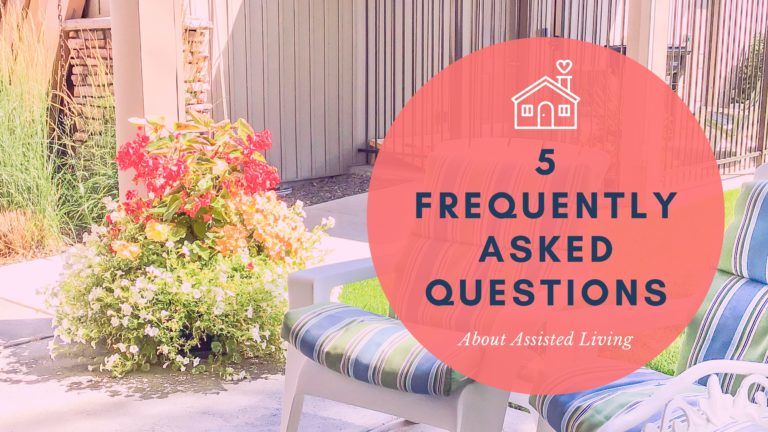 There are many questions when it comes to seeking assisted living. Many loved ones and those struggling to decide for themselves have questions and we want to help answer a couple of these questions. It makes sense to ask questions because it's a big decision. We want to help answer a few questions to make the decision easier to make. Today's blog is focused on a quickfire session of the top 5 frequently asked questions and the answers from our information and perspective. Let's begin!
Question 1: What does the average assisted living resident look like?
Answer: Assisted living is targeted for those who are not quite able to complete the usual tasks of daily living. This includes things such as dressing, medication aid, and bathroom assistance. There's also the need for help with home care such as laundry, cooking, and basic cleanliness. Many of our residents also need some aid in getting exercise and interaction.
Question 2: How long is a commitment to an assisted living facility?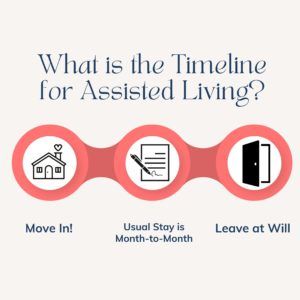 Answer: Often a commitment to assisted living is on a month-to-month basis and only requires a notice of a certain amount of days (such as 30 days) to leave at no cost. Some may wonder if they can try a facility on a trial basis, but many don't have that option. However, if cost is a concern there are various resources to help you with covering the cost of assisted living, including Medicaid and Supplemental Security Income.
Question 3: What is the difference between assisted living and nursing homes?
Answer: We actually wrote an entire blog about the difference between assisted living facilities and nursing homes which you can read here! But to put it in simple terms, an assisted living facility is meant to be more of a home and focuses more on basic care while a nursing facility is focused on medication management and often has a higher level of medical care in the facility staff.
Question 4: What is the cost of assisted living and what am I getting for it?
Answer: We also wrote a blog about why the cost of assisted living is what it is and you can read that here! Our facility and most facilities like it offer a variety of things and change what they offer depending on the cost. Basic coverage includes 24-hour supervision, three meals a day, housekeeping and laundry, regular activities, and medication management. The typical cost of assisted living facilities ranges from $1000-$6000. The cost goes higher as more services are offered. This could include transportation, more expensive activities, or more.
Question 5: Are residents in assisted living facilities happy?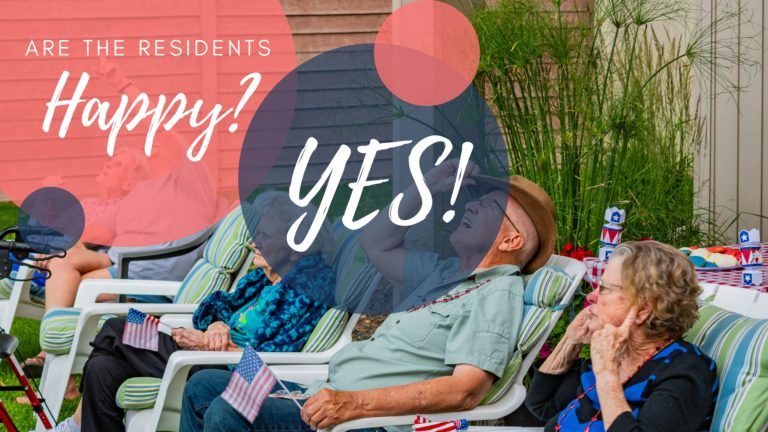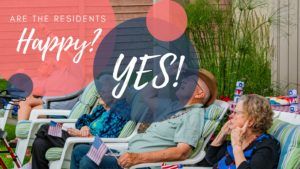 Answer: We absolutely believe so and recent studies back this belief! Assisted living facilities offer recreational activities, healthier diets, wellness care and medication management, and companionship in home-like surroundings. All of these offers and a variety of other services help keep residents not only satisfied but happy.
There are a lot of questions and research is important to decide exactly what assisted living facility is important to you! We hope that our answers to these questions help you feel more confident in your decisions. You can read more of our blogs and visit us on social media to learn if The Wildflower of Rigby is right for you!
References:
Frequently Asked Questions about Assisted Living Communities
https://news.gallup.com/poll/151457/Seniors-Maintain-Happiness-Highs-Less-Social-Time.aspx