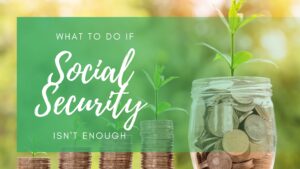 Retirement is the aim for many people and Social Security is seen as the golden egg so we don't have to work again. Unfortunately, many find that Social Security is not enough to live on. There are a few ways to ensure that you can still enjoy the things you love and can afford the things you need, even when Social Security is not enough.
Before you begin retirement, you need to have built your own nest egg. 401k plans are great options to help you save money as you are working. There are a couple of different types of 401k and you should look into setting that up with your job if possible. Savings are also incredibly important and needed. It's advised to try and save around 25% of your income if you can. It's ill-advised to try and rely solely on the government to ensure you have all your wants and needs met.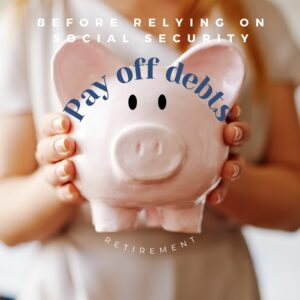 You want to begin retirement with paid off debts, such as mortgages, before relying on Social Security. Housing is likely one of your largest expenses. Many think that retirement is the perfect time to buy a new home, a yacht, or renovate. In reality, this is actually one of the worst things to do upon reaching retirement. Take the time to do these things before you retire. You'll be able to enjoy them a lot more and you won't have excessive expenses with a smaller income. You'll also want to ensure that you have made financial decisions before going into retirement. Paying off debts is great, but being unsure what investments you're making or what payments you still need to make could make it so you lose more money than you're bringing in.
Ensure your insurance is appropriate to what you need. As you age, needed medications can become very expensive, you will want to track your finances so you can afford what you need. There are also some programs for prescription medication help such as Medicare Aid, or another tool we've found is Copays.org. On that same note, you need to also make sure you can afford regular food. Many elderly are eligible for Supplemental Nutrition Assistance Program (SNAP). SNAP receivers can get a maximum of $250 per household, per month to help with groceries.
Avoid taking any Social Security benefits until you reach the right age. You also want to make sure you take out what you can. If it's less than you think it should be, reach out to see if it's possible to be eligible for the Supplemental Security Income program. You should also be aware that if you have another source of income you may have some Social Security taxes. Having another source of income, such as a part-time job is a great idea, but Social Security taxes is a downside.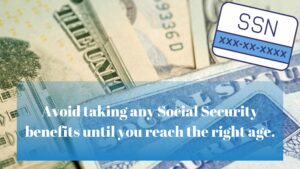 Social Security is a great program that can assist the elderly with having an enjoyable retirement, but if you aren't wise and careful, it won't be enough. It's best to plan ahead, know how much you have saved individually, know what your needs are, and know where you need extra assistance. It's also best to read up on more resources regarding Social Security, so don't hesitate to visit the resources we've listed.
Check out our socials!
Resources
https://www.cnbc.com/2022/03/22/what-to-do-when-your-monthly-social-security-check-isnt-enough-.html#:~:text=You%20can%20apply%20on%20the,struggling%20seniors%20by%20ZIP%20code.
https://www.fool.com/retirement/2020/11/13/what-do-when-social-security-benefit-isnt-enough/
https://money.usnews.com/money/retirement/social-security/articles/tips-to-live-well-on-social-security-alone